The 2023 Supercar Driver Secret Meet marked the 5th time the event had been held at Donington Park. This year playing host to the 20th Anniversary of the Porsche Carrera GT as well as celebrating the 60th anniversaries of both Lamborghini and McLaren.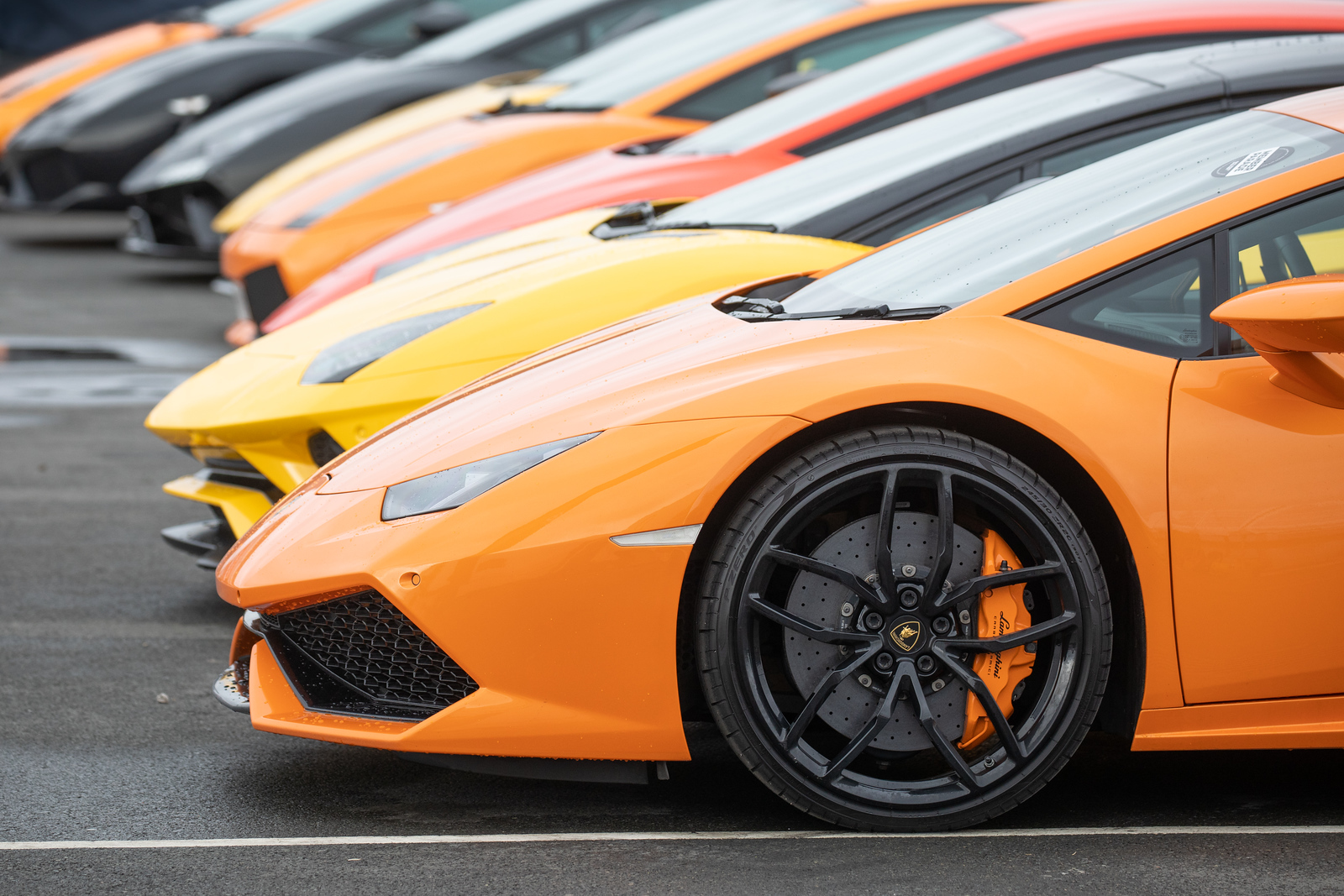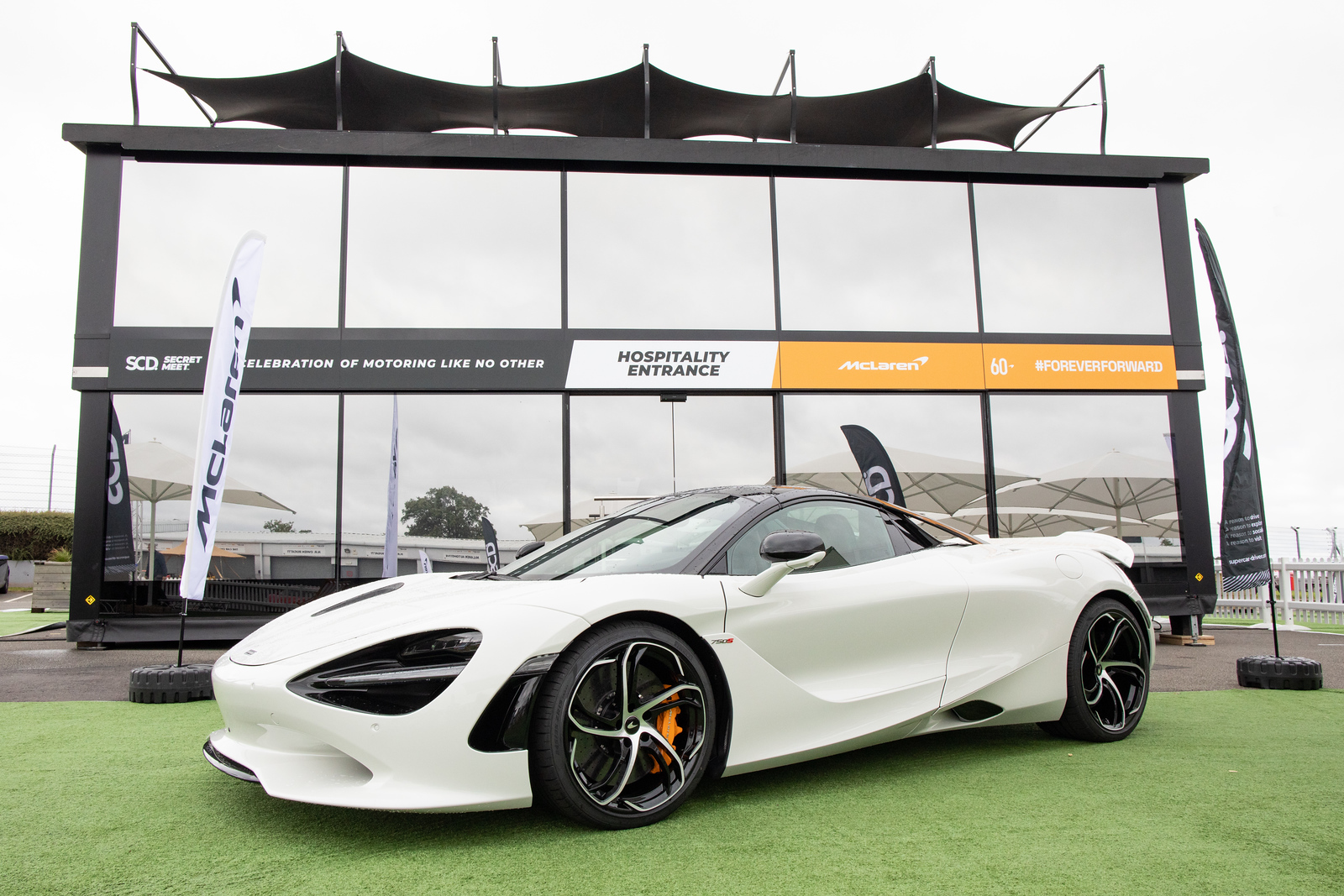 Once again Global Telemetrics were honoured to be a Premier Partner of the event alongside our friends at JBR Capital and First Point as well as Pirelli, The Glenturret and McLaren. 
In years previous the SCD Secret Meet has always been a single day event with a set-up day the day before, this year, for the first time guests and members of Supercar Driver were allowed access to the event during Day 1, as Supercar Driver hosted the first (we hope of many) Paddock Parties in the early evening for members and guests to enjoy walking round the cars, socialising and listening to music provided by the brilliant Ellie Sax. The party also offered an opportunity for all those who had spent the day preparing their garages and cars a chance to get some food and a well deserved pint. 
As a company Global Telemetrics are very appreciative of our staff and all the hard work and dedication they put into their roles which in turn allows us to continue providing world class award winning services to all of our clients and customers. The SCD Secret Meet offers us as a company a chance to show some of our appreciation by inviting all of our team members to the event to have some time viewing all the excellent cars on display, as well as have a couple of flying laps around Donington Park with one of our shareholders, James Mather or Paul Bailey, this year in their Ferrari F8 Tributo or McLaren Senna, both of which had been beautifully prepared by our friends at MVS Valeting & Detailing.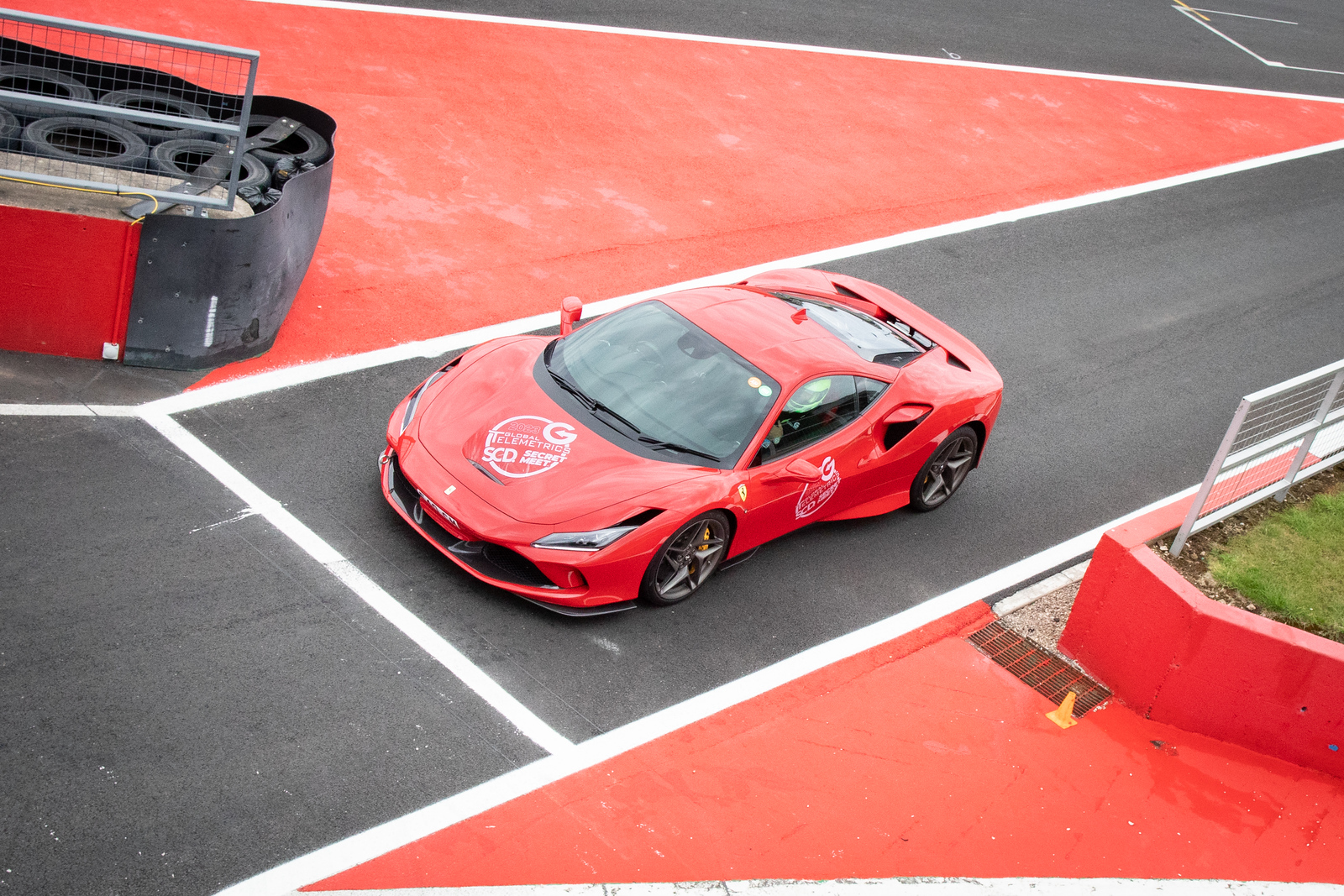 The SCD Secret Meet is a massive celebration of supercars with some of the world's most expensive and rarest cars in attendance and we are very lucky at Global Telemetrics that our co-owners Jim and Paul have phenomenal car collections. At the Global Telemetrics garage this year you could spot a Porsche Carrera GT, A Ferrari F8 Tributo, A Lamborghini Aventador, 2 McLaren Sennas including our friend Mr JWW's McLaren MSO Senna and a Ferrari LaFerrari. 
The main day of the event this year day 2, was sadly blighted by some very wet conditions, however that wasn't going to damper and ruin the event. Although we had periods of time where the track had to dry slightly we were still treated to seeing some of the very best cars in the world doing laps around the famous Donington track. Cars such as the AMR Aston Martin Valkyrie took to the track and wowed all those in attendance. The highlight of the day was due to be the debut of the SCD Secret Meet Shootout, pitting cars against each other in a timed lap around Donington to see which car would come out on top. As the Rodin car took to the track first a massive storm complete with rumbles of thunder and a flash of lightning attacked the track. After the lap was complete a hold was put on the proceedings. Naturally with how wet the track had become this meant some cars who did not have wet weather tyres were unable to race, however we were still treated to a wonderful display with many cars having a go and failing to beat the time set by Oli Webb in his Rodin.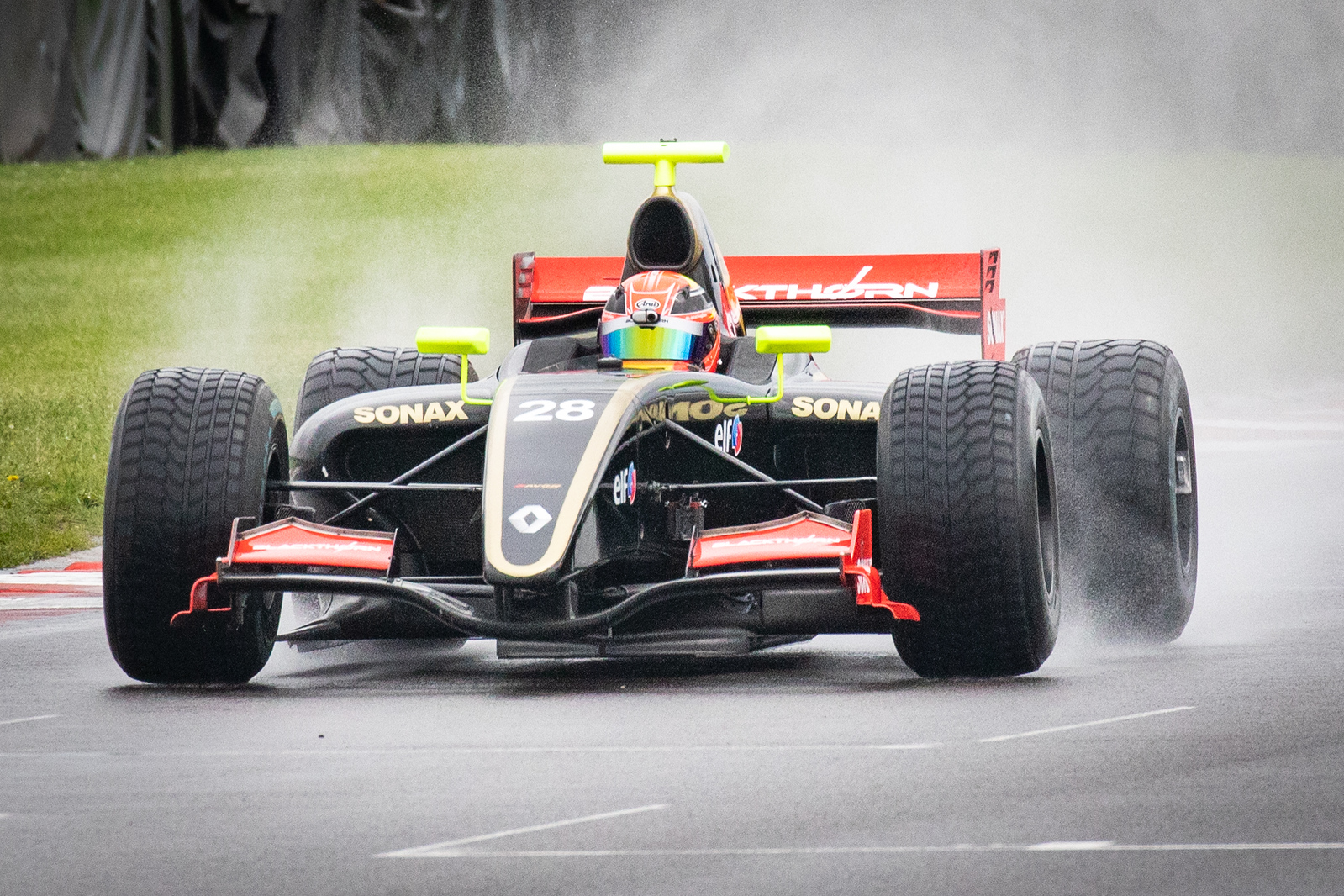 Earlier in the day our co-owner Paul Bailey had a session on the track and was able to take some members of our good friends at JBR around the track in the Ferrari LaFerrari. Paul was once again needed on track later on during the parade laps just before lunch as he drove his beautiful Porsche Carrera GT alongside 16 other Carrera's to celebrate their 20 year anniversary. Paul was also interviewed for the live stream about the vehicle which can be seen below:
Behind the Porsche parade was the hypercar parade. A mix of some the most beautiful and expensive cars in the world some that people will have heard of but never seen, let alone seen driving around a track. This year for the hypercar parade, Supercar Driver and the owners of these cars were kind enough to park the parade cars on the track and let everyone walk amongst them. I don't think there is any other  event where you could see an Mercedes AMG One with Mercedes CLK GTR Roadster sat just in front of a couple of Bugattis, next to two Koenigseggs which in turn were infront of not one but two Aston Martin Valkyries and that's not even to mention the TVR Cerbera Speed 12 which is a 1 of 1 and some of the other rare cars in attendance. A truly magnificent spectacle to behold.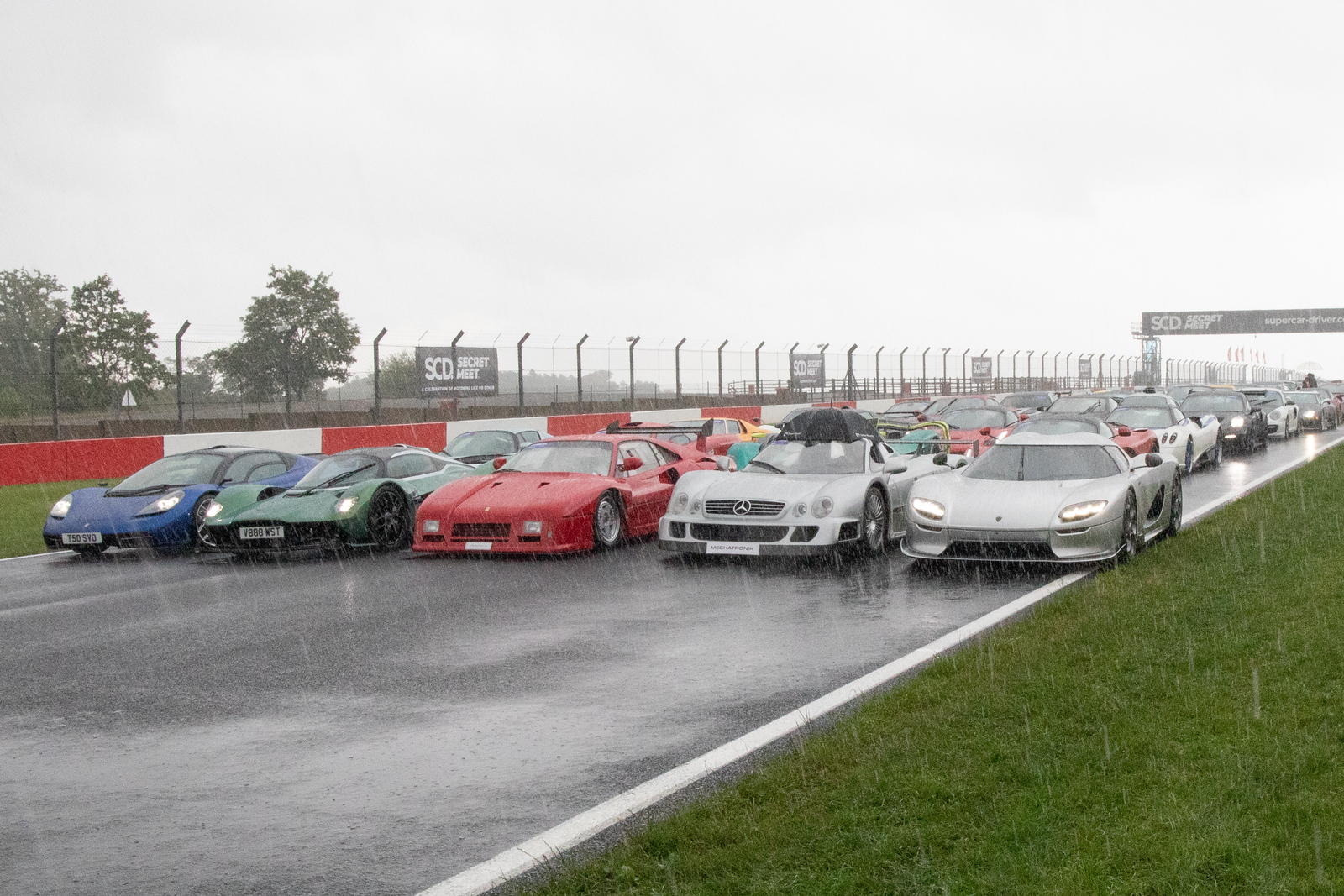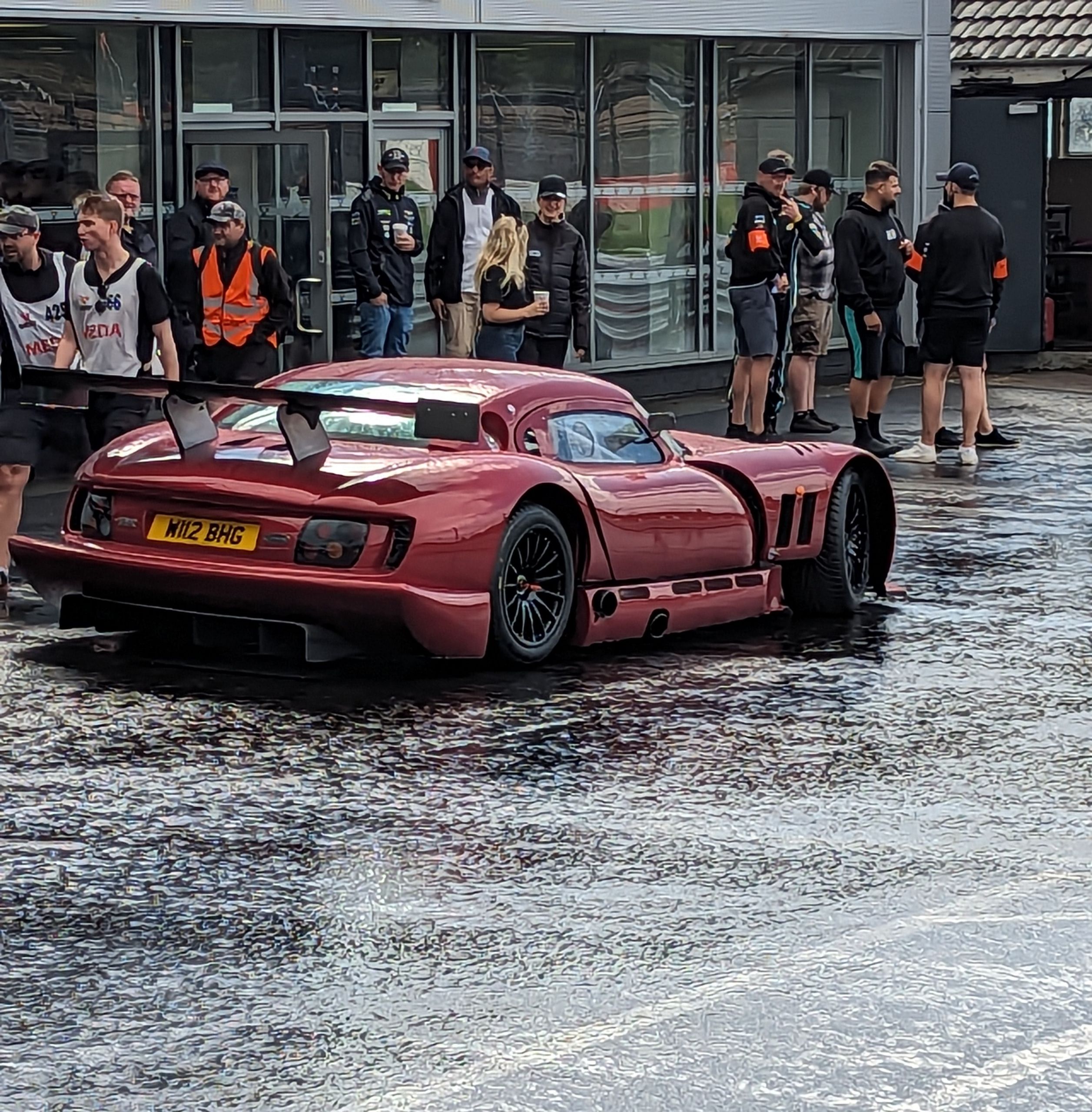 Everyone here at Global Telemetrics is proud and honoured to have been part of this truly great event and we look forward to being part of it for many years to come. Thank you to Supercar Driver, JBR Capital, First Point, Pirelli, The Glenturret and McLaren for making it such a memorable day. 
It's not only super and hyper cars Global Telemetrics can protect, we offer a range of tracking systems and immobilisers for cars of all shapes, sizes and values as well as plant and fleet vehicles. With thefts on the rise through the UK and recovery rates on target to surpass 2022's total of £36.8m there is never a better time to invest in security for your asset with one of our SmarTrack devices.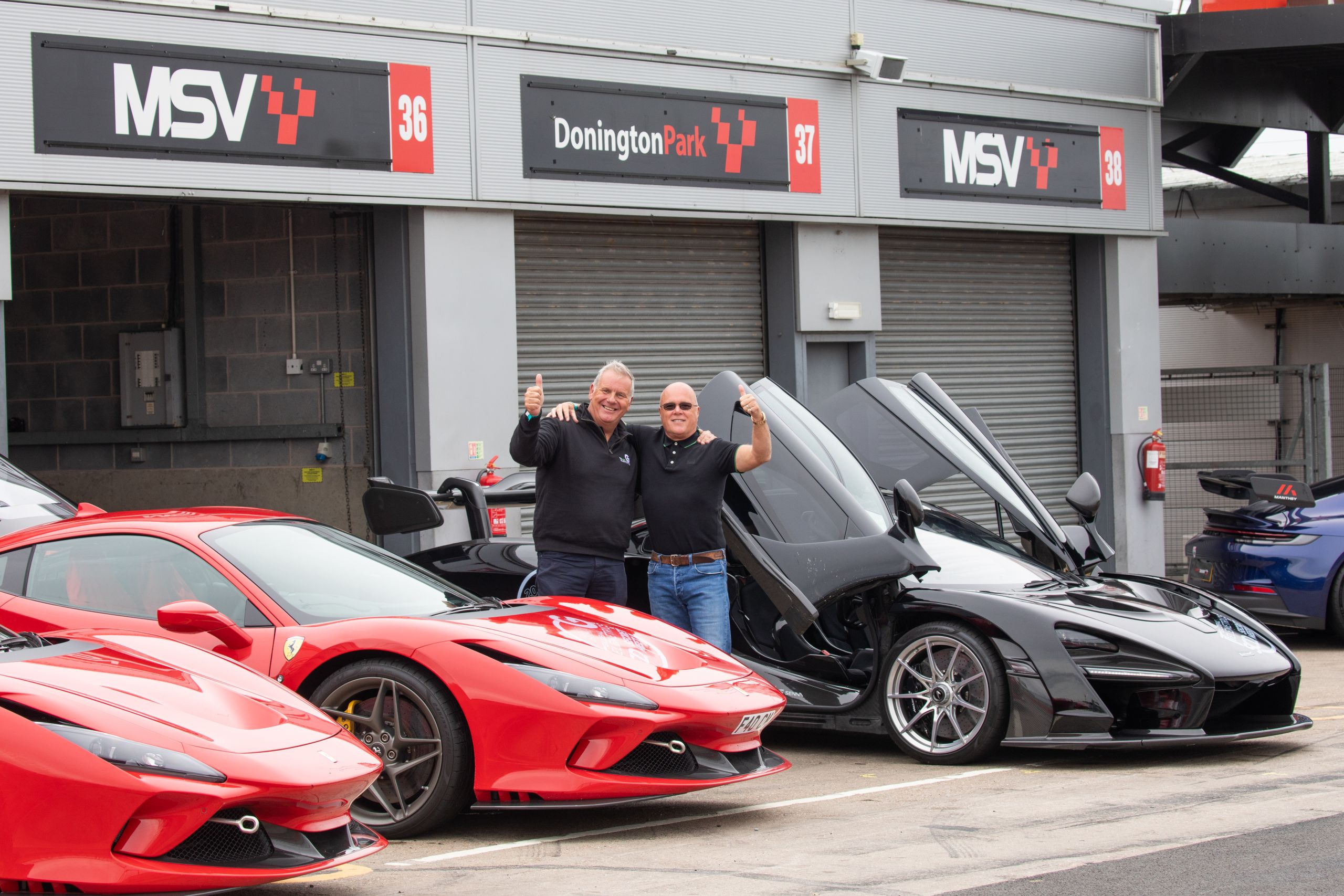 Images thanks to Coopers Dimension (coopersdimension.com)
Stolen cars worth £3.2 million pounds were recovered by Global Telemetrics in August 2023.
Quarter 3 is now well underway and summer is upon us. During July, Global Telemetrics were responsible for the recovery of £1.8m worth of vehicles. This is on par with the last two July's which have seen a slight dip during the summer months before rising towards the end of the year.
The SCD Secret Meet 2023 took place on the 11th July, in this blog we look back at the event.