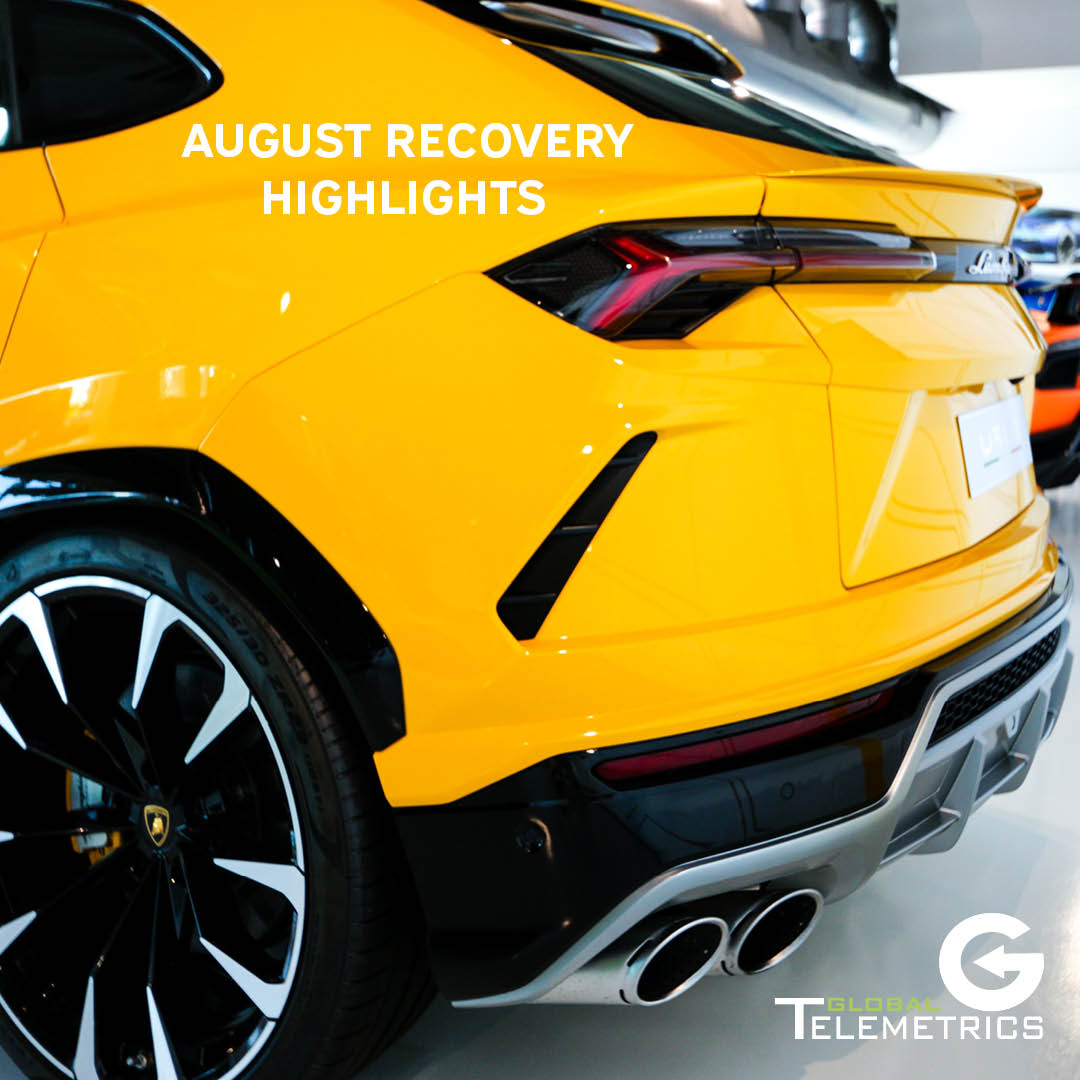 The Reading and Leeds Festival has been and gone, the football season is back, Liz is stepping into Boris' shoes and our vehicle recovery figures continue to rise! 
August has seen almost £2.9m worth of recoveries for this month, meaning that we are now over £24m so far for the year. After 8 months with 4 left to go this has now surpassed last year's recovered vehicles total for the whole of 2021 which stood at just over £23m.
Regarding August, this year sees a rise of £1m compared to August of 2021, this falls in line with the rest of the year where we are seeing a consistent increase. As the end of the summer approaches and the nights draw in, providing longer cover of darkness this is sure to only increase further. 
Our Top 5 recovered vehicles always includes the same winner for each month, the ever stealable Range Rover. This month equated to 66% of all vehicles recovered this month. 
In second place this month were Mercedes with a variation of models recovered. 
Motorhomes sit in 3rd place for this month. Motorhomes continue to be a target whilst they are out of storage! 
Regular's BMW, featured in 4th place this month and 5th place sees a Jaguar and Lexus joint effort. 
Our most expensive vehicle recovered this month was a Lamborghini Urus, with the brand new Performante edition just announced, the Urus is always a sought after vehicle, our customers' worth a whopping £200k was recovered in the same day. 
As with other months London and the West Midlands continue to be hotspots for recoveries this month, recently focusing on our hotspots, Global Telemetrics have launched an awareness campaign to highlight the dangers of keyless theft in line with the launch of new 72 plate registrations being released, more information can be found here: https://www.birminghammail.co.uk/special-features/global-telemetrics-highlight-vehicle-thefts-23904759
On a sad note for Global Telemetrics during August, one of our much loved friends and colleagues Ian Perkin sadly lost his battle with cancer, in honour of his memory, Global Telemetrics have set up a just giving page to donate to LOROS who helped and cared for Ian during his final days, this can be found here: https://www.justgiving.com/fundraising/globaltelemetrics 
Whether it be a Range Rover or a Motorhome, a BMW or plant machinery nothing is safe from thieves as vehicle theft continues to rise.To protect your vehicle further information on the products we provide can be found on our website https://smartrack.uk.net or by giving us a call on: 0800 279 6401 or via sales@smartrack.uk.net
You can also find us on social media at:
Twitter: @globaltele
Facebook: www.facebook.com/globaltelemetricsInstagram: @globaltelemetrics
Tiktok: @globaltelemetrics
Youtube: https://www.youtube.com/globaltelemetrics
LinkedIn: https://www.linkedin.com/company/global-telemetrics
Global Telemetrics are proud to announce that during Quarter 3 of 2023 we have recovered £8m worth of vehicles which now puts us on a total of £29.8m for 2023 as a whole.
Q3 for 2023 see's a rise of 300k on last year's Q3 and £3.3m ahead of 2022's by Q3 total recovered value of £26.5m.
During September, Global Telemetrics were responsible for the recovery of £3.1m worth of vehicles.
Stolen cars worth £3.2 million pounds were recovered by Global Telemetrics in August 2023.