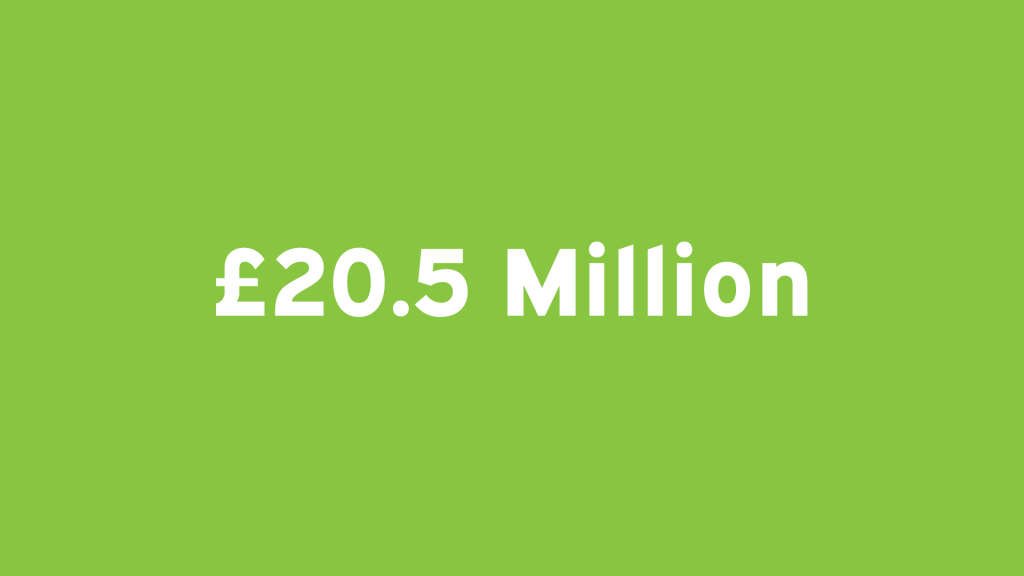 2022 is at its halfway point, a year that has already seen the Winter Olympics, the mass support everyone has shown to Ukraine, Fossils found from the same time as the impact that killed the dinosaurs, Elon Musk buying twitter then possibly pulling out of buying Twitter, Nottingham Forest ending a 23 year exile from top flight football and the UK getting actual points and coming second in Eurovision.
For Global Telemetrics, at the halfway point of the year we are less than £3 million pounds away from matching the total of vehicles recovered for the whole of 2021. In 2021, Global Telemetrics successfully recovered £23 million pounds worth of vehicles. At the end of Quarter 2 for 2022 we are currently at £20.5 million with £8.5m recovered in this second quarter alone.
In June, recent freedom of information requests, indicating that original figures published by the DVLA for 2021 were far lower than the actual number of vehicles stolen, highlighted the true state of vehicle theft in the UK and the rise in numbers especially of keyless thefts. More about this can be found here: https://www.fleetnews.co.uk/news/car-industry-news/2022/06/14/vehicle-theft-figures-more-than-double-recent-estimates
This has certainly been mirrored with our recovery totals for the year so far with keyless vehicles dominating our 'recovered top 10'. It is no surprise that Land Rover and Range Rover make up the bulk of our recovered list. These vehicles are by far our most popular vehicle recovered. For Q2 60% of all vehicles recovered were a make of Land Rover or Range Rover which equated to a total recovered of just under £5.5m. At the halfway point of the year Land Rover / Range Rover equate for 51% of all vehicles recovered so far a combined total of £10.5 million of assets recovered.
5 of the top 6 makes recovered so far this year have been Range Rover or Land Rover with the Range Rover Sport topping the list. Vogue, Autobiography Evoque and Land Rover Defender all featured with the Volvo V90 being the only one to break the domination taking 4th place. From 7-10 featured the BMW X series, BMW M series, Mercedes Sprinter and Mercedes C Class. 
Quarter 2 also saw some high value recoveries with a Ferrari 488 Pista and Ferrari F430 Spider F1 both recovered this quarter, however it's not just cars and high value vehicles we recovered with a Bomag AD-5 and Takeuchi TB016 also recovered this quarter as well as a Vauxhall Vivaro and Honda Civic Type-R. 
The Top 5 manufacturers for the year so far: Land Rover/Range Rover, Audi, Volvo, Mercedes and BMW. This highlights not the keyless theft trend. Motorhomes and Caravans have also featured in a lot of recoveries for quarter 2. Global Telemetrics have warned previously Motorhomes and Caravans continue to be targeted as the weather improves, a case study of one our Fiat Ducato thefts can be found here https://smartrack.uk.net/motorhome_theft_recovery_case_study_autotrail/ 
At Global Telemetrics we have also been identifying hotspots for recoveries around the country and our Top 5 so far this year continues the trend from quarter 1 with the top 2 being well above the rest of the pack. Our two main cities, London and Birmingham are our biggest hotspots for recovery for the year so far. The top 5 is rounded out with Essex, Lancashire and Yorkshire 
To protect your vehicle, further information on the award winning products we provide can be found on our website https://smartrack.uk.net or by giving us a call on: 0800 279 6401 or via sales@smartrack.uk.net
You can also find us on social media at:
Twitter: @smartrackltd
Facebook: www.facebook.com/smartrackltd
Instagram: @smartrackltd
Tiktok: @globaltelemetrics
LinkedIn: https://www.linkedin.com/company/global-telemetrics
Global Telemetrics are proud to announce that during Quarter 3 of 2023 we have recovered £8m worth of vehicles which now puts us on a total of £29.8m for 2023 as a whole.
Q3 for 2023 see's a rise of 300k on last year's Q3 and £3.3m ahead of 2022's by Q3 total recovered value of £26.5m.
During September, Global Telemetrics were responsible for the recovery of £3.1m worth of vehicles.
Stolen cars worth £3.2 million pounds were recovered by Global Telemetrics in August 2023.